2017 Toyota RAV4 vs. 2017 Nissan Rogue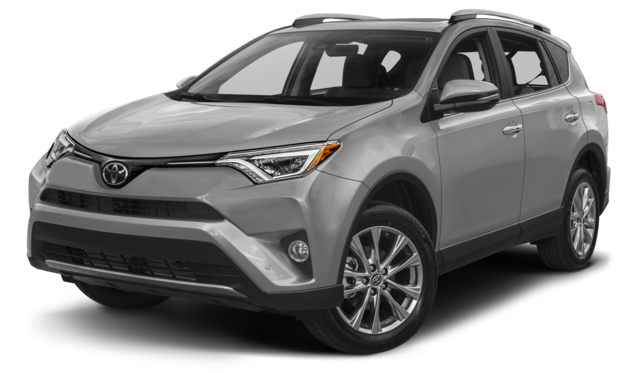 2017 Toyota RAV4
2017 Nissan Rogue
Selecting a compact crossover SUV can be a difficult decision, given the caliber of the models available in the segment. Among those are the 2017 Toyota RAV4 and the 2017 Nissan Rogue, both of which are appealing options for Daphne and Pascagoula drivers given their versatility and spaciousness. But when it comes to space, features, and performance, though, the 2017 RAV4 wins outright when compared to its Nissan counterpart. Take a moment to discover how the RAV4 excels, and then take it for a spin at Palmer's Toyota Superstore.
Interior
Compact crossover SUV shoppers typically want a vehicle that drives like a car, yet can accommodate passengers and cargo as your traditional SUV would, and the 2017 Toyota RAV4 truly fits the bill. It can seat five people, and when the entire vehicle is occupied, it can still fit 38.4 cubic feet of cargo. When you need more room for your gear, fold the back seat flat to open up 73.4 cubic feet for storage. The 2017 Nissan Rogue also offers seating for five passengers, but its cargo capacity is much more limited. Standard space measures 32 cubic feet, and that figure only goes up to 70 cubic feet without the second row bench upright. As such, it's obvious that the RAV4 will better meet your utility needs.
Performance
Of course, driving a compact crossover SUV means you'd like to accomplish the drivability that goes along with modern sedans while maintaining the oomph larger vehicles are known for. Here, again, the 2017 Toyota RAV4 makes its case, edging out the 2017 Nissan Rogue. In fact, the RAV4's 2.5L 4-cylinder engine sends 176 hp to either the front or all four wheels via a six-speed automatic transmission, while the Rogue's 2.5L 4-cylinder musters a lesser 170 hp. That might not seem like a significant difference, but it's certainly one you will notice when you hit the road.
Safety Features
Perhaps the most noteworthy difference between the 2017 Toyota RAV4 and the 2017 Nissan Rogue is the safety features each model offers as standard. For example, the RAV4 boasts the Toyota Safety Sense P package, which includes items like a frontal collision mitigation system and dynamic radar cruise control. The Rogue, on the other hand, has only a rearview camera on its base trim, and you can't even add such advanced safety features as those on the RAV4 until its topmost trim—and it will cost you more, too.
Choose the Superior Crossover SUV at Palmer's Toyota Superstore
The 2017 Toyota RAV4 is clearly your best option in the compact crossover SUV class, especially when compared with the 2017 Nissan Rogue. And lucky for you, the latest RAV4 is on sale now near you at Palmer's Toyota Superstore, located at 470 Schillinger Rd. in Mobile, AL. Give us a call if you'd like more information!