Pre-Order New Toyota in Mobile, AL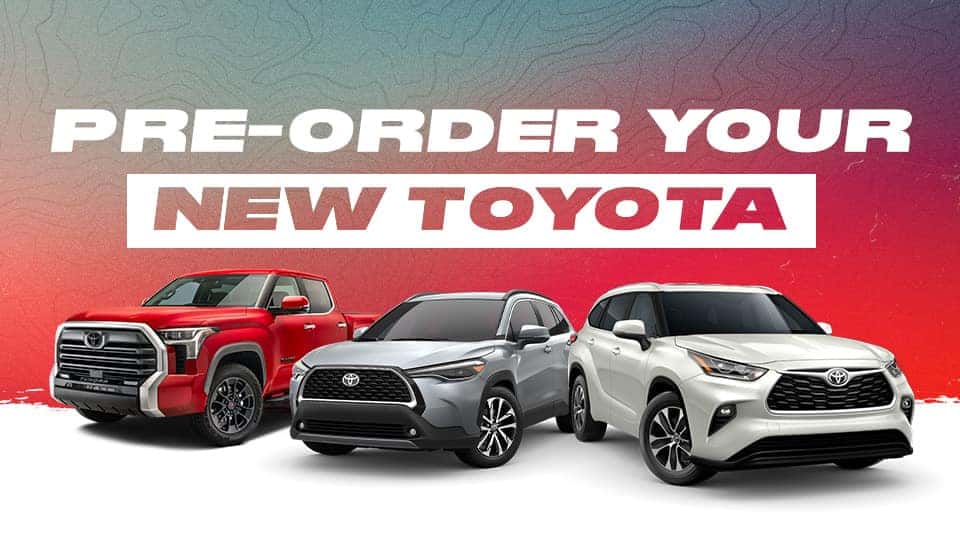 Are you having trouble finding the right vehicle? With the current state of supply shortages, you might need to place a pre-order to get exactly what you want.
When will the supply shortage end?
Predictions are that the shortage will continue through at least 2023.
Why is there a car shortage?
Due to COVID, multiple key components were not available in 2021, including computer chips. Manufacturers are trying to return to their pre-pandemic production volume, however there are a lot of people still waiting for a vehicle.
Why should I pre-order a Toyota?
If we do not have the vehicle you want in a preferred color or with specific options in stock, pre-ordering will get the vehicle you want as quickly as possible.
How can I pre-order a Toyota?
Give Palmer's Toyota Superstore a call as soon as possible, or contact us using the form below. The most popular vehicles are in very high demand, so don't wait!
Pre-Order Your Toyota