Why Buy a Certified Used Vehicle in Mobile, AL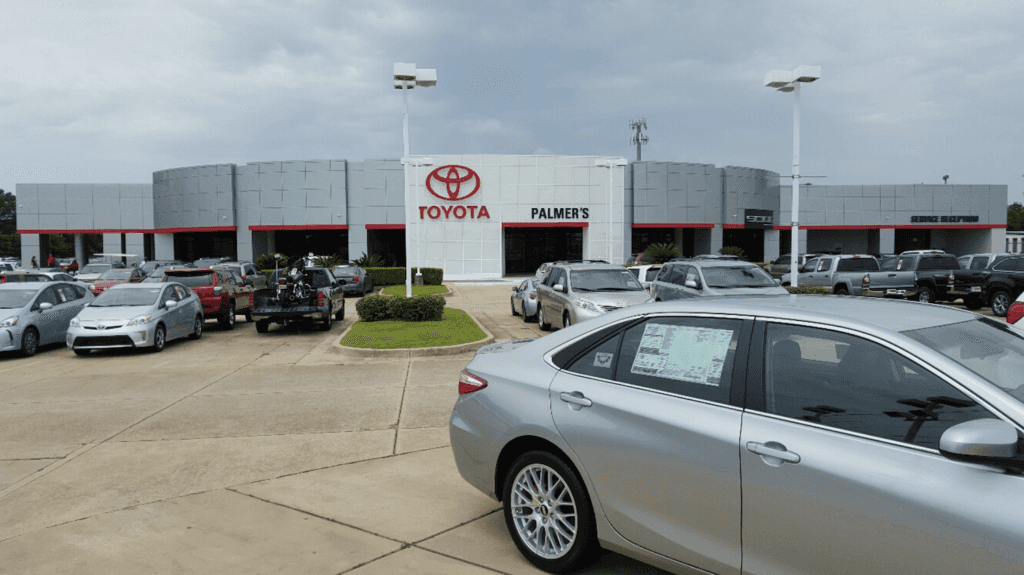 Palmer's Toyota Superstore is committed to serving the transportation needs of our Mobile, Alabama community. The team at your local Toyota dealership is here to help you find the vehicle that best fits your needs at a price that works for you. 
Have you been searching for a quality pre-owned vehicle? A well-made vehicle is built to last longer. This makes getting a high-quality, low-mileage used Toyota at an impressive price a great option for customers. Durability, quality, and innovation are the foundation of the Toyota Certified Used Vehicles (TCUV) program. TCUV standards are applied from the time we acquire a vehicle until the final sale. The Toyota certification process keeps customers in mind on every step along the way. 
Every vehicle that is a candidate for certification can be a current model year vehicle or and models up to six years old with 85,000 miles or less. Each vehicle's CARFAX vehicle history report is reviewed to make sure that vehicles that receive the Toyota Certified Seal of approval is in excellent condition, as well as going through a stringent 160-point inspection. 
Other benefits of the Toyota Certified Program include:
All important information clearly spelled out in your contract

12-month/12,000-mile Comprehensive Warranty

7-year/100,000-mile Limited Powertrain Warranty

Trouble-free handling of transactions, including DMV paperwork

1 year of Roadside Assistance

Trade-ins accepted

160-point minimum quality assurance inspection

Warranty honored at over 1,400 Toyota dealers in the U.S. and Canada

Free CARFAX Vehicle History Report

Reconditioned to Toyota's exacting standards by Toyota factory-trained technicians 

Standard new-car financing rates available

Extended Warranty Coverage transferable at no cost for added resale value
Are you in need of a pre-owned vehicle? The team at Palmer's Toyota Superstore is here for you. Give us a call at (251) 639-0800 to speak with a member of our staff.   
DISCLAIMERS:
1
The Limited Comprehensive Warranty expires at the earlier of 12 months from the date of Toyota Certified Used Vehicle purchase or when 12,000 miles have elapsed from the vehicle's odometer on that same date of purchase. Covers any repair or replacement of components which fail under normal use due to a defect in materials or workmanship. (Program available in the continental United States of America or Canada)
2
Whichever comes first from date of Toyota Certified Used Vehicle (TCUV) purchase or 100,000 total vehicle miles. Program available in continental U.S., D.C., Alaska and Canada. See TCUV Warranty Supplement for details.
3
From date of Toyota Certified Used Vehicle purchase. Covers most services, including flat tires, lockout service, jump starts, fuel delivery up to 3 gallons, no more than 2 times per month, and towing for mechanical breakdown or collision recovery to the nearest Toyota dealership (except alternative fuel vehicles, including electric and fuel cell vehicles, which may be towed to an authorized charging or fueling station). Services provided exclude any parts required. Coverage available in the continental United States of America or Canada. See Certified Warranty Supplement for warranty details.
4
Beginning December 1, 2005 CARFAX® Vehicle History Reports™ are a required part of every Toyota Certified Used Vehicle. See your local dealer for details.
5
Rates mentioned are for standard new car rates, and do not include new car specials or subvented rates. Not all buyers will qualify. Financing available through Toyota Financial Services for qualified buyers only.