What is Rotor Resurfacing? Learn More in Mobile, AL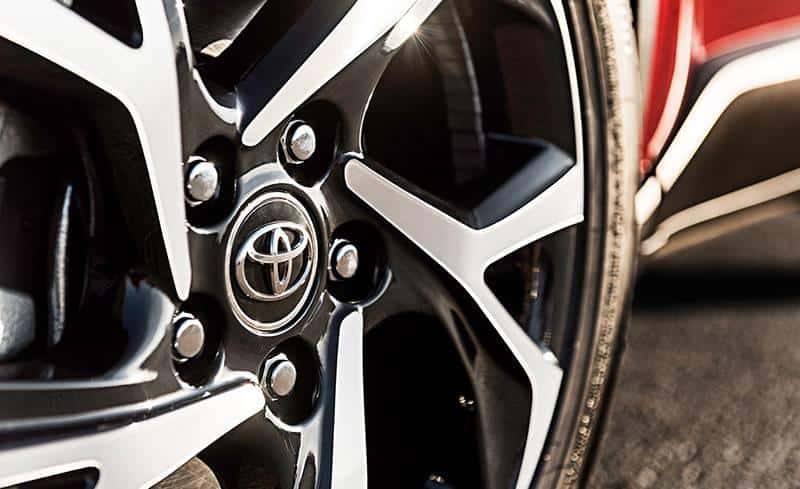 One of our Service Specials this month is 2-Wheel Brake Service w/ Rotor Resurfacing. If you're not a mechanic, you might be wondering what rotors are and why you need them resurfaced. Your local Toyota service department is here with all the answers you need!
What Are Brake Rotors?
Brake rotors are also known as brake disks. When you press the brake pedal in your vehicle, brake pads press down on the brake rotors, which stops the wheels from spinning. Brake rotors wear down a little bit every time you use your car's brakes. The speed of brake disk wear depends on the following:
The type of brake pad

How well the rotors can cool down

Your braking stype

Your vehicle's exposure to moisture and salt
What Does Resurfacing Do?
If your brake rotors wear unevenly, warp from heat, become pitted from corrosion or rust, or are otherwise damaged, resurfacing can help fix these problems. Resurfacing works like sanding down a rough board. It removes some of the metal until the rotor surface is smooth and even again. Resurfacing offers the following benefits:
Eliminates pitting from corrosion

Restores a smooth, flat surface

Enhances friction for better braking

Minimizes noise and vibrations when you brake
When Should You Resurface Your Rotors?
It might be time to resurface your rotors if you notice any of the following issues:
Vibrations in your steering wheel or brake pedal when you brake

Wobbling wheels

Strange noises when you use your brakes
If you notice these issues, take your vehicle to a Toyota service professional. We'll be able to determine whether rotor resurfacing is the right fix for you. Keep in mind that sometimes, if your rotors are worn thinner than the manufacturer's specifications, you may need to replace your rotors rather than resurface them.
Visit The Service Department At Palmer's Toyota Superstore
If you think you need rotor resurfacing, or for any vehicle maintenance, schedule an appointment with the friendly service team at Palmer's Toyota Superstore. We're located at 470 Schillinger Road South, Mobile, AL 36695, and you can give us a call at (251) 316-6589.
Disclaimers
*info from https://www.ntb.com/info/a250001/should-i-resurface-or-replace-my-rotors-#:~:text=Resurfacing%20Your%20Rotors,is%20smooth%20and%20even%20again.