Importance of an Oil Change in Mobile, AL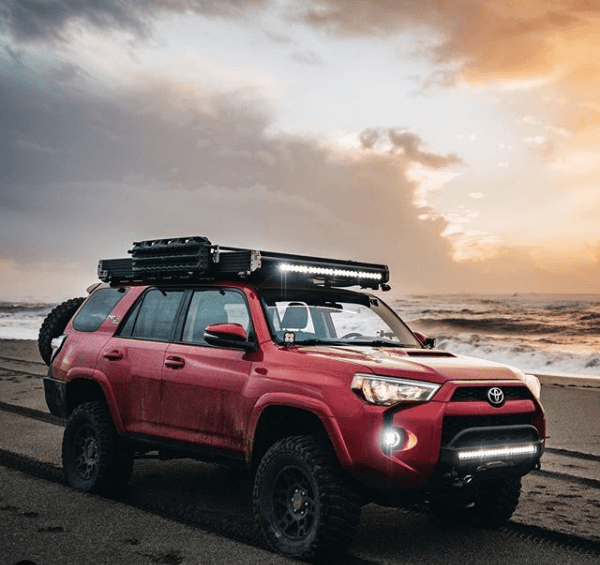 Your engine is the heart of your Toyota and engine oil plays a vital role in your overall vehicle health. Oil serves a variety of purposes for your engine, primarily keeping your engine cool by lubricating the components as they move at high rates of speed while your vehicle is in operation. This is also important as it prevents friction between the parts that can wear down your engine.
According to Kelley Blue Book, ensuring your vehicle receives regular oil changes can assist with the resale value of your vehicle. In addition, routine oil changes also serve to provide a host of other benefits for your sedan, SUV, or truck. Some oil change benefits include:
Removal of sludge and dirt particles that accumulate during vehicle operation

Prevention of costly repairs down the road

Extended engine life

Better fuel economy
It is important to keep in mind there is more to engine oil care than counting the number of miles you drive. Checking your oil once a month is a good idea as it allows you to gauge whether you have an oil leak, notice metal particles which could indicate internal engine damage, or even a coolant leak going into your engine. Noticing these issues early can help you avoid major problems down the road. Oil becomes less effective as it ages. If you find you are driving your car fewer than the automaker-recommended mileage intervals for an oil change, your engine may not be getting warm enough for excess moisture that forms in the engine will not be removed, leading to shorter engine life.
When determining how often you should be changing your vehicle's oil, there are several factors to consider. Begin by consulting your owner's manual for your oil change schedule. While some will suggest that you oil changes should be completed every 3,000 miles or every 3 months, because timing has evolved and many automakers recommend oil changes every 7,500-10,000 miles or every 6-12 months, but every vehicle is different. Also, many modern cars, trucks, and SUVs now feature service reminder monitors to alert drivers when an oil change is needed. When receiving such alerts, be sure to get your oil changed as quickly as possible.
Factors such as vehicle operating styles and driving conditions should be considered when deciding how often your oil should be changed. Your vehicle may require more frequent oil changes if:
Vehicle is consistently exposed to extreme heat conditions

Vehicle is used for towing purposes

Drivers operate vehicle for extended periods at high altitudes

Vehicle is driven through dusty areas over long distances

Driving style includes rapid acceleration and deceleration
Are you ready to schedule your next oil change today? Visit your Gulf Coast family store, Palmer's Toyota, at 470 Schillinger Rd S, Mobile, AL 36695 or call us at (251) 639-0800. You can also schedule your service appointment online anytime. Our service hours are Monday-Friday 7 AM-6 PM and Saturdays 7 AM-4 PM. Come by and enjoy our incredible service waiting area and quality service from our professional team. We are proud to serve our Daphne and Mobile, Alabama area customers.