How to Tell When Your Brakes Need Replacement in Mobile, AL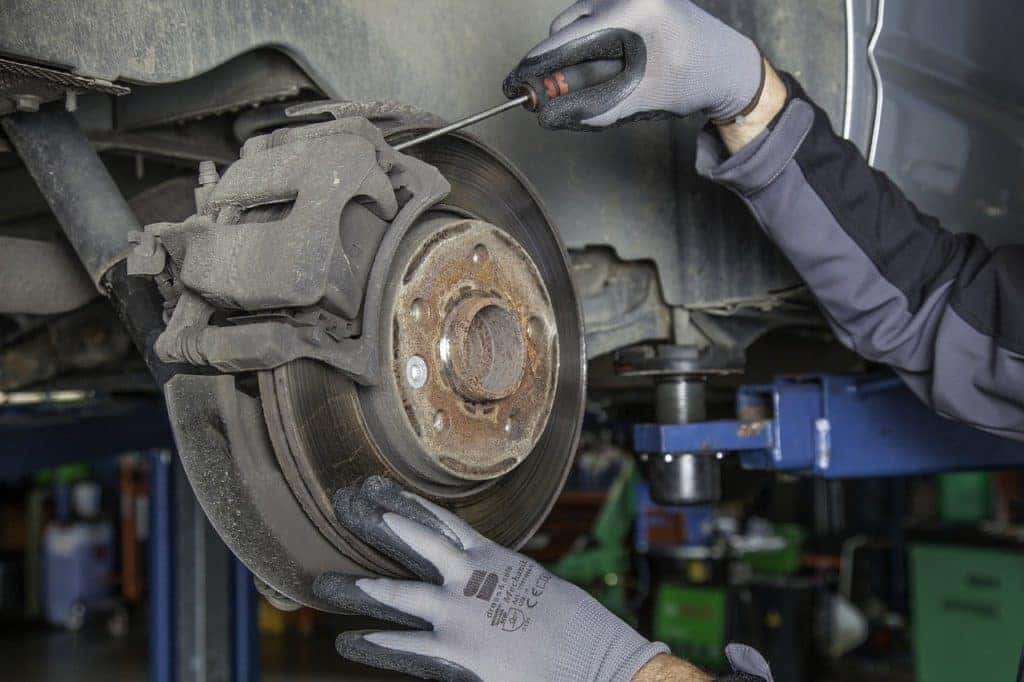 Do you know what warning signs to look for that let you know your brake pads need replacement? At Palmer's Toyota Superstore, we know the importance of healthy brakes to staying safe while out on the road. The first step to brake health is knowing how to spot the symptoms of worn brake pads. 
Brake pads are a crucial component to navigating the roadways safely. Since braking is dependent on friction, whether your brake pads are made of ceramic, metallic, or composite materials, they wear down over time and require replacement periodically to help your vehicle stop safely. To help drivers spot potential brake issues before they become a major problem, the service department at your local Toyota dealership in Mobile, Alabama wants to let you know about some warning signs to look out for, including:
Brake warning light illuminated on dashboard 

A squealing or screeching noise when braking

Needing to press your brake pedal down farther than usual

Unusual vibration in your brake pedal or steering wheel when engaging the brake

Burning odor emitting from tires – If you experience this, please seek immediate assistance from a service technician
Have you experienced any of these warning signs while out on the road? Visit the service department at Palmer's Toyota Superstore at 470 Schillinger Rd S, Mobile, AL 36695 or give our team a call at (251) 639-0800 to schedule your service appointment. Your local Toyota dealership remains committed to our customers' safety and health with pick up and drop off available for service as well. You can also head over to our service coupons page to discover our available specials going on all month long.