All-New 2020 Toyota GR Supra in Mobile, AL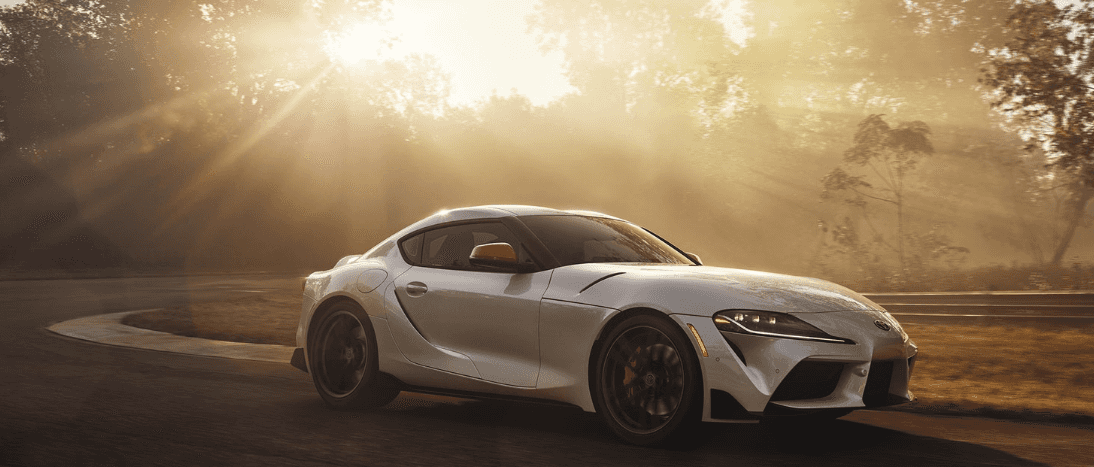 Palmer's Toyota Superstore, your Gulf Coast family store, is excited to announce that the 2020 Toyota GR Supra is on its way! We want to let our Mobile, Alabama customers know all about the incredible features available with this new vehicle. The all-new 2020 GR supra is more than a mere sports car. It is our purest expression of performance, designed to allow driver, car, and road to become one.
The GR Supra is set to define the next generation of performance. This vehicle can go 0-60 in 4.1 seconds and boasts 335 horsepower, achieving 155 miles per hour top speed, and weighs 3,397 pounds total. Sensuous bodywork, athletic stance, and expressive, jewel-like LED headlights combine to provide the Supra a beautifully balanced exterior. Beyond good looks, the science behind the design makes this car a true masterpiece. The 2020 GR Supra's wide grill designed to channel cool air directly to its turbocharged engine, helping to optimize performance. The "Double-bubble" roof adds space inside while reducing aerodynamic drag outside of the vehicle. Also, more than making a dramatic statement, the Supra's flared rear spoiler helps reduce body lift and helps keep the Supra planted when running at speed.
Perhaps the most exciting aspects of the 2020 Toyota GR Supra are its incredible performance abilities. The 3.0-liter twin-scroll turbocharged inline 6 redefines responsiveness. The Supra's engine has been moves as far back and low as possible, optimizing the car's center of gravity for a 50:50 front/rear weight distribution. The rigid chassis, adaptive suspension, and Michelin Pilot Super Sport tires help ensure that this Supra drives as good as it looks. This vehicle is also equipped to give its driver the ultimate in control with active differential and Brembo front brakes.
Are you eager for more information about the upcoming all-new 2020 Toyota Supra? Call Palmer's Toyota Superstore today at (251) 639-0800 or come see one of our sales professionals today at 470 Schillinger Rd S, Mobile, AL 36695 to get updates on the GR Supra today! Our sales hours are Monday-Friday 8:30 AM-8:30 PM and Saturdays 8:30 AM-7 PM. Additionally, we are open the last two Sundays of each month, 12 PM-6 PM. Please call to confirm.