2017 Toyota RAV4 vs. 2017 Honda CR-V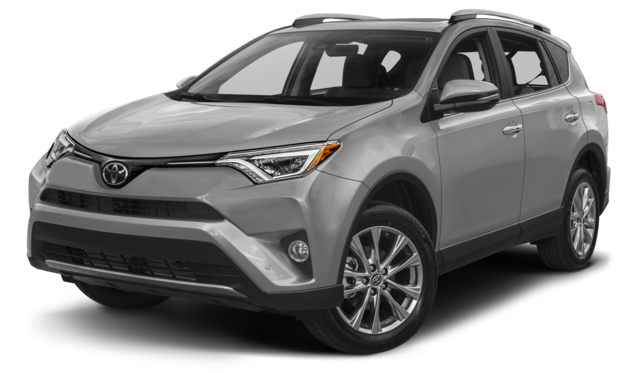 2017 Toyota RAV4
2017 Honda CR-V
It's difficult to beat the 2017 Toyota RAV4, given its array of standard safety features, as well as its confident performance and cavernous interior. Still, the 2017 Honda CR-V certainly gives it a run for its money, but the RAV4 proves itself a superior model regardless. See how the two compare to understand how the newest Toyota RAV4 can meet your Daphne driving demands.
Safety
The biggest advantage that the 2017 Toyota RAV4 has over the 2017 Honda CR-V is that it prioritizes safety from the start. That means that the RAV4 comes with many more advanced safety features on its base model, which aren't available on the introductory CR-V model. However, they become available later in the Honda lineup—at an extra cost, of course.
On the RAV4, you can expect the Toyota Safety Sense-P suite of technology. This includes a forward collision warning system that can detect when a pedestrian is in your path, or if you're approaching a vehicle and a crash is imminent, and warn you in order to take action; lane departure alerts that let you know if you're drifting from your lane and gently guide back to your original path; automatic high beams that engage when you're on a dark road when there's no oncoming traffic to provide ultimate visibility; and dynamic radar cruise control, which slows and speeds up based on surrounding traffic.
Interior
Both the 2017 Toyota RAV4 and the 2017 Honda CR-V offer a ton of space for passengers and cargo alike. They have seating for five people, and have nearly identical cargo capacities. For example, the RAV4 boasts a standard 38.4 cubic feet, versus the CR-V's 39.2 cubic feet. That's a minor difference, and one that drivers would hardly notice, especially given the RAV4's other advantages.
Performance
Likewise, the 2017 Toyota RAV4 and the 2017 Honda CR-V have similar outputs from their engines. The RAV4's 2.5L 4-cylinder makes a balanced 176 hp and 172 lb-ft of torque, as compared to the CR-V's 2.4L 4-cylinder engine that rates at 184 hp and 180 lb-ft of torque. Its secondary 1.5L turbocharged 4-cylinder gets a lesser 179 lb-ft of torque. Those figures are definitely noteworthy, and make the RAV4 even more appealing, since it can so closely compete with a model like the Honda CR-V.
Finance the 2017 Toyota RAV4 at Palmer's Toyota Superstore
The 2017 Toyota RAV4 can be yours for an affordable price—and with excellent financing deals—when you shop near Daphne and Pascagoula at Palmer's Toyota Superstore. Our dealership is located at 470 Schillinger Rd. in Mobile, AL, and our team is at the ready to answer your calls if you want to arrange a test drive. We look forward to working with you!